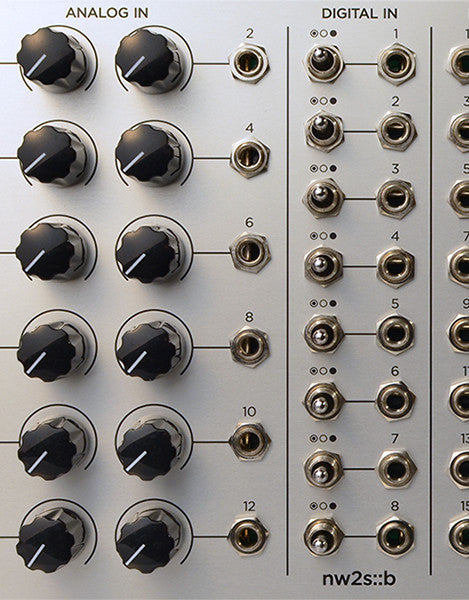 nw2s::b partial kit
Regular price $285.00 Sale
We have just a couple of these left. This is most of the nw2s::b. It's the last arduino-based module that we'll have available, so if that's something you're looking for then this is the kit for you. Get ready, this is a beast of a build!
Unfortunately, the bluetooth module is unavailable, but this kit could be modified to work with some of the newer BT modules from adafruit and/or sparkfun. 
I can only provide limited support for this module at the time. I can provide more details about what is and is not available in this kit as I get some time to sort through it. I know I'm missing board-to-board cabling and one IC that went end-of-life which is used to drive the 'clock' LEDs.